Reviews
" Andrew is a great attorney with affordable legal fees. I am really impressed by the way Andrew handled my divorce case. He was very responsive and was there for me from day one. I could see his commitment throughout the case. I highly recommend Andrew to anyone who is looking to hire a great lawyer who would go above and beyond to make sure the client is highly satisfied with the outcome of the case. " — avvo.com
" Andrew Cosslett has handled several real estate related cases for me. He has been responsive through the entire process of each case and worked quickly and efficiently to bring each to a close successfully. He provided timely updates on the progress of the case without even being asked. I highly recommend him. " — avvo.com
" Mr. Cosslett was very helpful and informed me what all needed to be done to finalize my divorce. It was a particularly fast process, only took about 3 months start to finish. " — avvo.com
" Andrew was very kind when I first spoke to him about my traffic case and kept in constant contact about the updates and things I would need to do. He was very reassuring and got me a very fair deal for my traffic violation. " — avvo.com
" I thought he was very professional, and very informational. I would use his practice again if ever needed." — lawyers.com
" He has a big heart and is very knowledgeable about your case and truly cares on a personal level. He is fair and compassionate. He truly does his homework and applies the law, he cares and fights for you. I cannot say this about many attorneys, but he is a great one." — lawyers.com
" I want to thank you again for all your hard work and effort that you have put into my case. You have been very professional and straight to the point ... I would like to thank you for your patience and kindness." — T.W.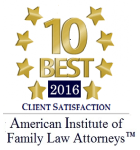 Choose the Right Attorney
Choosing the right attorney is a difficult decision that can directly affect the outcome of any case. Andrew Cosslett understands this difficulty and works hard to ensure that all prospective clients are given the same level of personal service and attention to help make the decision as easy as possible. This includes a free initial consultation in person or over the phone in which you can take as much time as needed to ensure all of your legal questions and concerns have been addressed. Andrew Cosslett believes that quality legal representation should not be a luxury, priced beyond the means of the general public. To that end we offer competitive rates so that more people can have access to the legal services everyone is entitled to.
As a lifelong resident of Columbus, Andrew Cosslett takes pride in serving the residents of Central Ohio. Please contact the Law Office of Andrew Cosslett today and experience the level of attentiveness, dedication and accessibility that all individuals deserve when faced with challenging legal matters.
In The News